Even through the chaos of the ongoing COVID-19 pandemic, Port Freeport has remained a stronghold amongst surrounding ports and it even saw a record number of sailings throughout 2020.
The American Association of Port Authorities reported that Freeport is responsible for supporting 279,783 jobs and a $149 billion economic impact annually.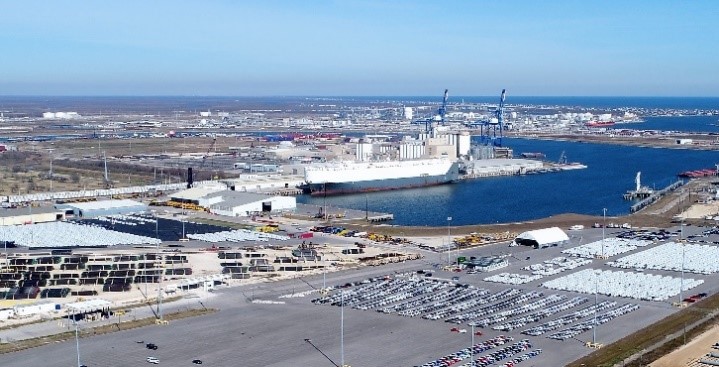 The United States Army Corps of Engineers recognized Freeport's vitality to the economic development of the region and its ability to drive global commerce, so they've developed a project to take advantage of this.
What started as an idea to deepen the ports channel back in 2014, became what is now called the Freeport Harbor Channel Improvement Project. Deepening the ports channel would cater to the larger, deeper-draft vessels that most other ports are unable to accommodate, giving Freeport an advantage.
In February 2020, Port Freeport was one of only two seaports across the United States that received a "New Start" designation, and Freeport was finally authorized to move forward with the project.
The United States Army Corps of Engineers are now working closely together with Port officials to enhance the channel and drive the industry even further. Dredging for the project is expected to start by January 2021.
What Does this Mean for Freeport in 2021?
With Freeports constant economic growth and the beginning of a huge construction project coming up at the beginning of this new year, we expect Freeport to experience even greater substantial growth and development across multiple industries. If you're on the market looking for a job right now, then Freeport is the perfect place to be.
Housing In Freeport
Freeport Studios is a flexible, simple, and comfortable way to stay in Freeport while you're working in town. We provide commitment-free housing so that we can accommodate you whether you're looking for long or short-term arrangements.
Freeport Studios are conveniently located near several local construction sites, and the Gulf Coast is also close if you're looking for a quick beach getaway. Your suite comes fully-furnished and will be ready for move-in the very same day. Just a few of the perks your private suite are:
Utilities are covered in your rent
Wi-fi and TV included
Cleaning services
Full kitchen
In-room washer and dryer unit
Visit us online now to book your next stay in Freeport.